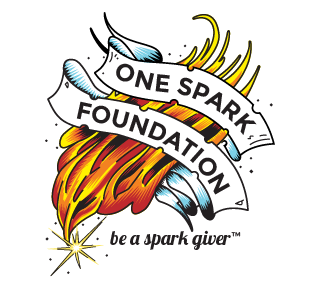 Integrated Marketing Messaging is the basis for a successful multimedia marketing plan and is vital even in a non-profit setting.
Going far beyond the traditional "business card, and logo" this marketing mix strategy set up a cohesive presence across all marketing networks so the story of how they help people all around the world could be front and center. When cohesive branding is not in place, confusion sets in causing a disconnect between customer action and overall social growth.
The combined use of several media platforms produced a greater experience for the community by enriching the value of donor interaction with consistent visuals and compelling copy; making it hard to mistake when supporters interact with this robust Non-Profit.
A solid perception results from the overall familiarity customers experiencing as they encounter multiple branding touchpoints.  IMC provides the opportunity for businesses to use consistent messaging.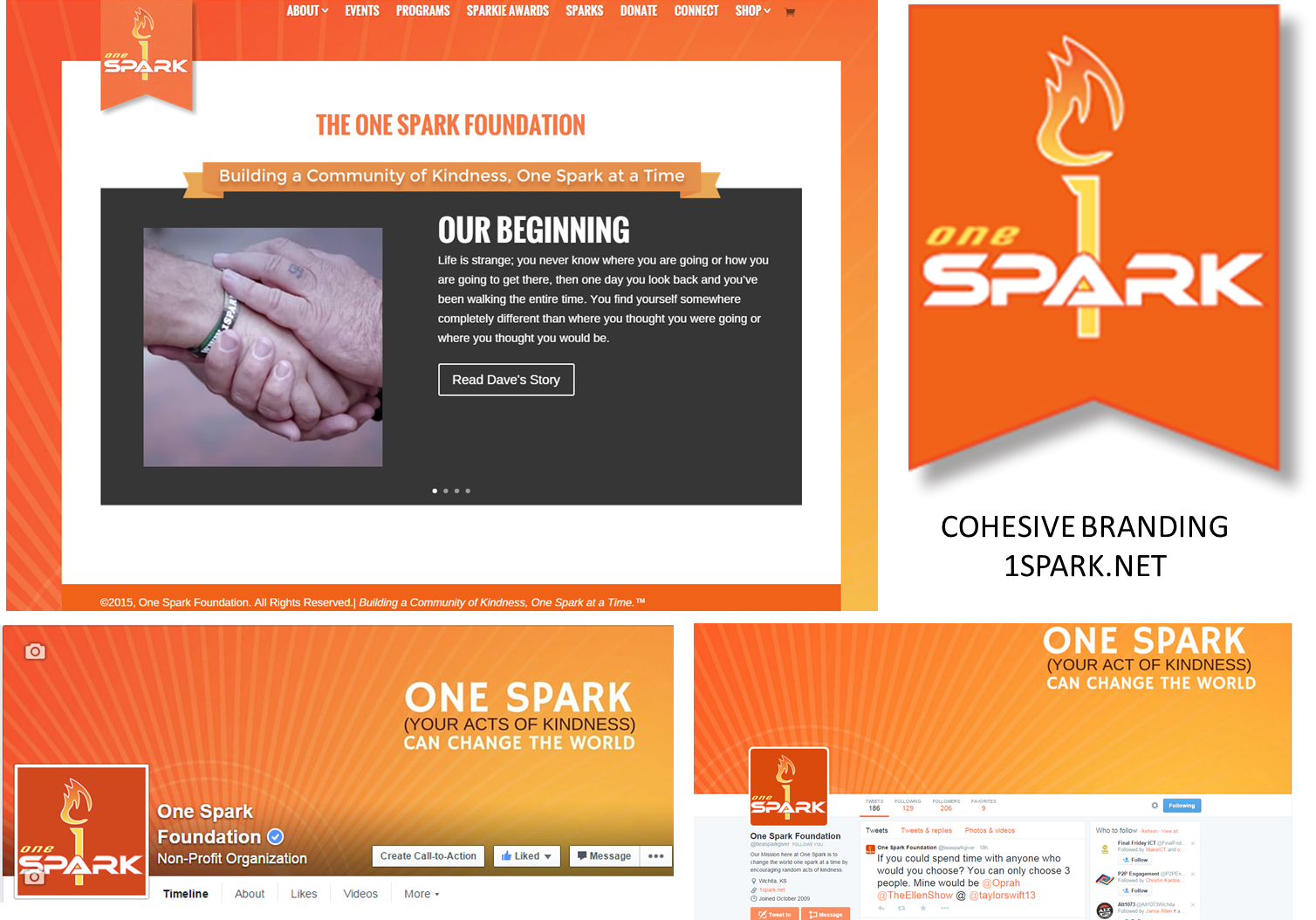 We used the following project steps to implement branding. 
BRAINSTORM
Brand building always starts with internal KPI's aligned with customer expectations. Together we can clearly define those using data that is already available behind the scenes.
BRANDING
Is the marketing practice of creating a name, symbol or design that identifies and differentiates a product from other products. An effective brand strategy gives you a major edge in increasingly competitive markets.
DESIGN
Graphic design, also known as communication design, is the art and practice of planning and projecting ideas and experiences with visual and textual content.
How does that translate?
It means customers are more likely to remember who you and what you're all about; not only when they need you, but when they interact with your brand. Whether in print or digital. This consistent environment is what nurtures a community that markets for you. With clear and consistent messaging in place One Spark's donations hit an all time high in 2016 allowing the organization to pay off a record $50,000 layaways for families in Wichita, Kansas.
<iframe scrolling="no" frameborder="0" allowfullscreen webkitallowfullscreen mozallowfullscreen src="http://up.anv.bz/latest/anvload.html?key=eyJtIjoiTElOIiwidiI6IjExODYwMDkiLCJwbHVnaW5zIjp7ImRmcCI6eyJjbGllbnRTaWRlIjp7ImFkVGFnVXJsIjoiaHR0cDovL3B1YmFkcy5nLmRvdWJsZWNsaWNrLm5ldC9nYW1wYWQvYWRzP3N6PTF4MTAwMCZpdT0vNTY3OC9saW4uS1NOVy9uZXdzL2xvY2FsL2xvY2FsLWdyb3VwLXBheXMtb2ZmLWNocmlzdG1hcy1sYXlhd2F5cy1hdC13aWNoaXRhLWttYXJ0L2RldGFpbCZjaXVfc3pzPTMwMHgyNTAmZ2RmcF9yZXE9MSZlbnY9dnAmb3V0cHV0PXhtbF92YXN0MiZhZF9ydWxlPTEifX0sImFuYWx5dGljcyI6eyJwZGIiOiI1NjMwMjg2NCIsInNlcnZlclVSTCI6Imh0dHA6Ly9hbmFseXRpY3MtdjIuYW52YXRvLmNvbS9WaWRlb0FuYWx5dGljcy9zcmMvdmlkZW9fbG9nLnBocCJ9LCJvbW5pdHVyZSI6eyJwcm9maWxlIjoibGluIiwiYWNjb3VudCI6ImxpbnR2a3NudyxkcHNnbG9iYWwiLCJ0cmFja2luZ1NlcnZlciI6ImxpbnR2LjEyMi4ybzcubmV0IiwicGFyZW50UGFnZVVSTCI6Imh0dHA6Ly9rc24uY29tLzIwMTYvMTIvMTQvbG9jYWwtZ3JvdXAtcGF5cy1vZmYtY2hyaXN0bWFzLWxheWF3YXlzLWF0LXdpY2hpdGEta21hcnQvIiwicEluc3RhbmNlIjoicDAiLCJwbGF5ZXJOYW1lIjoiQW52YXRvVW5pdmVyc2FsUGxheWVyIn0sInJlYWxUaW1lQW5hbHl0aWNzIjp0cnVlfSwiYW52YWNrIjoiYW52YXRvX21jcF9saW5fd2ViX3Byb2RfNGMzNmZiZmQ0ZDhkOGVjYWU2NDg4NjU2ZTIxYWM2ZDFhYzk3Mjc0OSIsImh0bWw1Ijp0cnVlfQ==" width ="640" height="360"></iframe>