"Earth's mightiest hero's joined forces to take on threats that were too big for any one hero to tackle!"
So has the internet's most powerful CRM tool;
Join us in discovering if the Social Media Management tool (Agorapulse) is worthy to be compared to the mighty Avengers.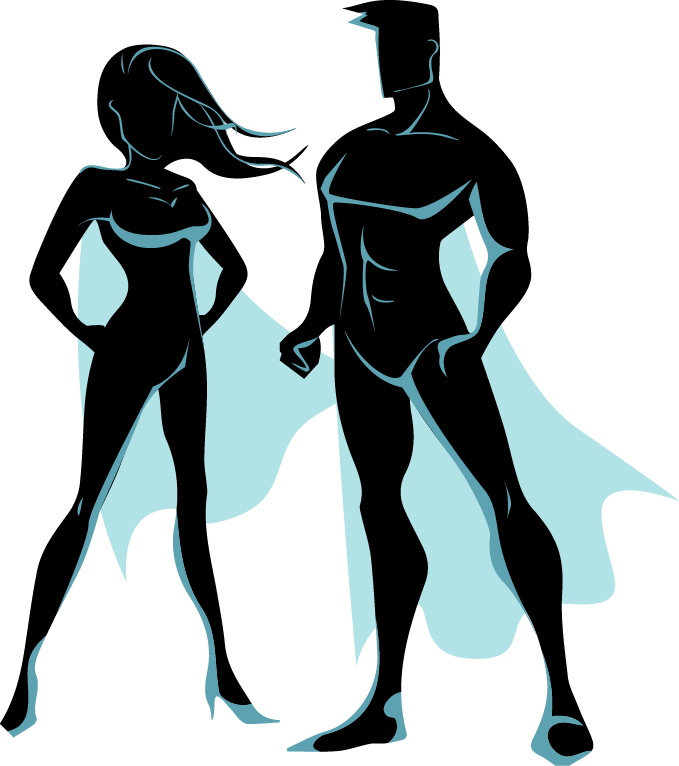 Let's face it, if you're a Social Media Marketing Manager you ARE a business hero. You may be hiding behind a disguise that doesn't allow others to see the powers your position can wield, but I know (and you know) you're efforts are the sole defense holding your companies greatest business enemies at bay.
As marketers we have some pretty amazing abilities. But the honest truth is, we aren't superhuman and we require the right tools to tackle threats that are too big for any one "hero!"  Meet Agorapulse; a super social monitoring and analytic platform and a major game changer for the future of marketing management.  I've been enlisting the help of this mighty hero for over a year now and it's constantly displayed super qualities on par with the dynamic group of our favorite modern day hero's: The Avengers!
It's no secret there are other social management platforms (Hootsuite and Sprout Social to name a few) but it's that close comparison that pushes Agorapulse to prove their competitive edge by offering numerous platform features that elevate them above their peers.
But we must ask ourselves does Agorapulse deserve the Avenger praise moniker?  Does it have the ability to wield the power of Mjonir?  How can we honestly determine who is truly worthy?  Our superhero must display qualities on par with some of the mightiest Avengers we've already covered.
So, how does Agorapulse match up?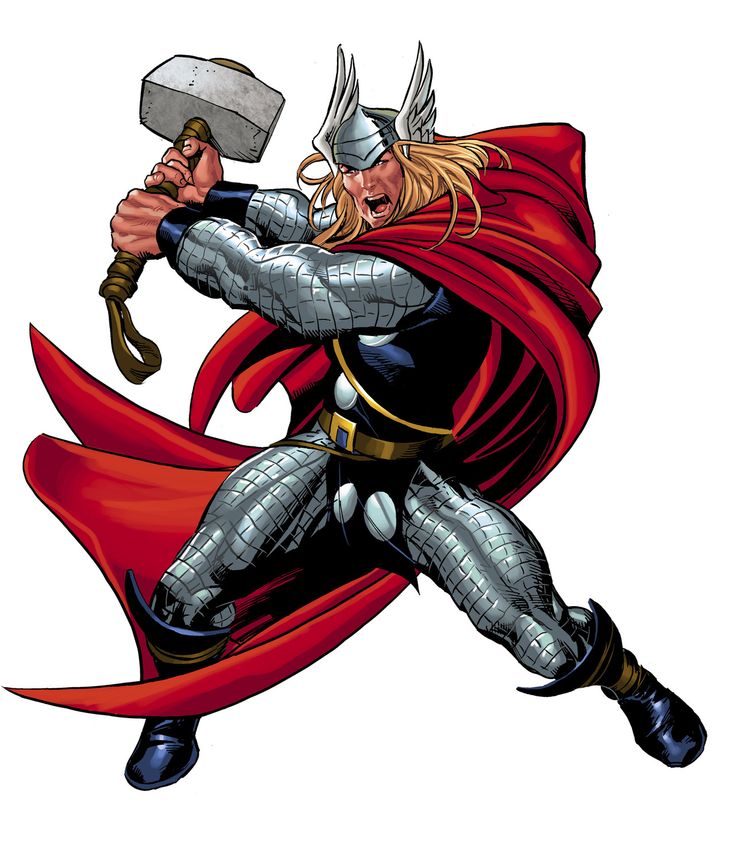 Let's start with (arguably) the most powerful avenger, Thor!
"Thor's strength, endurance and resistance to injury are greater than the vast majority of his superhuman race." Thor's rise to the top was accompanied by a powerful opponent (his brother Loki) that forced Thor to take on challenges, allowing him to earn his rightful role as King of Asgard.
This superhuman ability can be found paralleled throughout the Agorpulse platform and in like manner has submitted to a "proving" process similar to that of Thor, with the ability to wield the greatest weapon ever made.
Learn how Agorapulse weapons are equally powerful.
Social CRM (customer relations management) = this feature allows you to gain control of your social community in deliberate and effective formats. Agorapulse knows who's been most engaged and published content about your brand.
Then, assigns influencer status based on viral potential and commitment level, then neatly categorizes brand ambassadors with automated badges that are easy to identify and recognize.
Reports = this feature allows you to make precise decisions about how time, effort and funds are spent.
"A structured social media report helps in analyzing loopholes in your business process." -Sociota
They offer a vital reporting entity of social media marketing that has been found to be severely lacking from the overall industry toolbox. With reports, social media managers are able to make precise suggestions based on the previous month's results including engagement rates, best time/day to post, best topics to post about, target market details and where people are most frequently absorbing content.
Apps = the most multifunctional weapon; this feature allows you to get creative with your "social factor" while abiding by legalities without leaving your page in a disastrous bind.
Facebook, among other platforms, have some very strict rules when it comes to running promotions directly from an account. Although it's not unusual to see businesses run these types of timeline contests it's important for managers to know and understand platform rules, as the account you are managing is heavily dependent upon your knowledge.
What says Captain America more than the ability to canvas the landscape, then take decisive and timely action! 
He's known for his innate leadership and rapid decision making process resulting in victories over some of the nastiest foes in the universe while simultaneously keeping the team on track.
Customers are often the most overlooked and underutilized team that any business can pursue; "Never stop fighting a worthy cause!"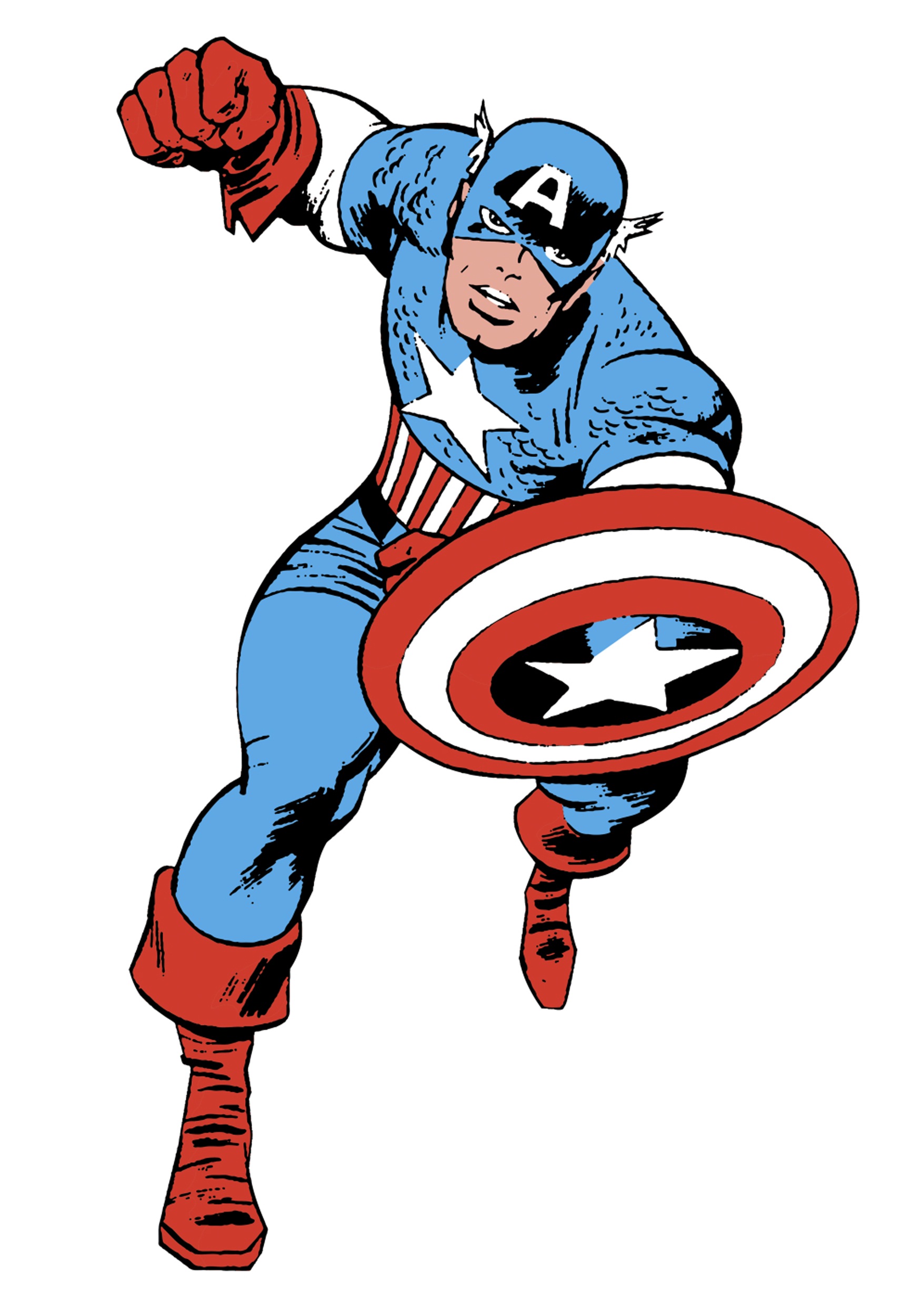 Social Inbox = this feature ensures you never miss notifications again!
Each social account comes with its own inbox to manage, reply, tag posts, comment, private message, reply and review. Options are available to manage anywhere from 1-20 accounts at any given time.
Monitoring = this feature allows you to reply to notifications, assign influencer status, review online mentions of your brand and flag for content conversation categories all from within the platform; while easily navigating from one account to the next.
Advanced settings allow you to monitor business mentions and specific hashtag and keyword tracking as well.
Competitor Analysis = with this feature you can keep a close eye on competition in an analytical format. Wondering how your competitors are behaving online? Not anymore.
Under the competitor tab add up to 5 Facebook pages that are in direct competition with your brand and each time you request a report, a full side by side comparison will be included to fully grasp how your social efforts stack up.
This opens up possibilities to solve industry gaps, allowing you to quickly be the one to fill them and stand out from the crowd.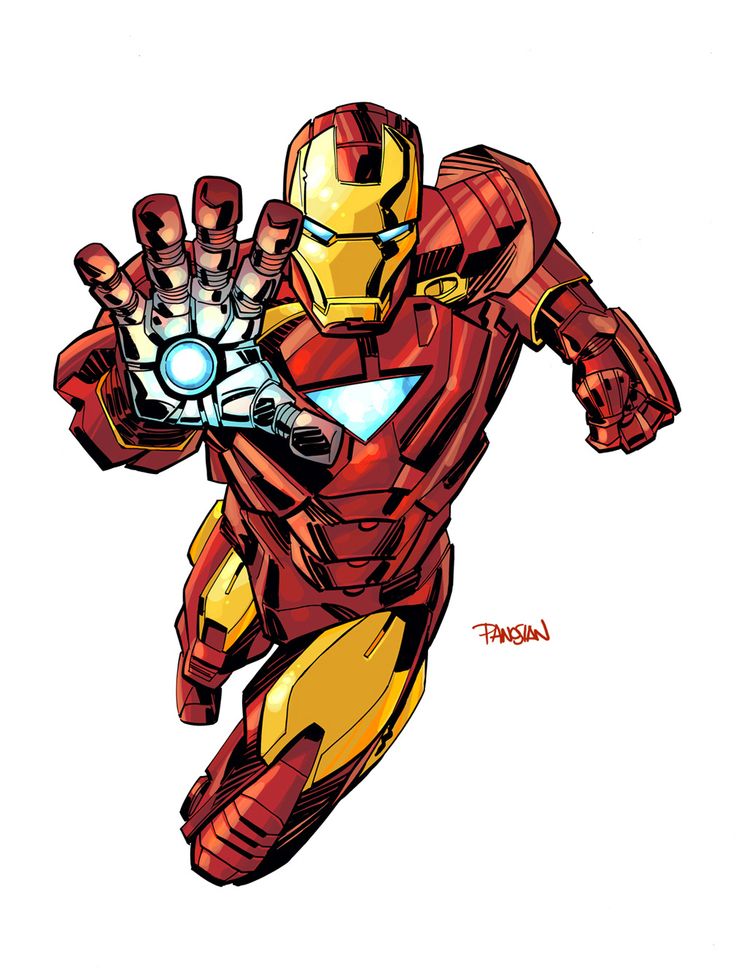 Mastering software and tech that is the envy of ALL, Iron Man has separated himself from the brawn using his brain.
He is all human with a heart of….gold, er, I mean a magnetic field generator that keeps pieces of shrapnel further injuring him.
He is known for producing some amazing technology and many interesting suits all ran by a fully integrated assistant, Jarvis.
Agorapulse has a pretty neat platform assistant as well, it's called Edge Rank and it provides necessary reporting to determine the quiality of your conent and if it's enaging enough postive fan interactions.
Edge rank Benchmark = Living life on the edge is the defining factor of what makes the most effective avenger and here Agorapulse does not let their fans.
With their free Benchmark Tool you can instantly sync your business page to Facebook to determine if your page is performing above/below average, which metrics require the most attention, and most importantly how does Facebook grade your edge rank.
Live life on the edge with their FREE benchmark determination, Now.
Besides the DC superhero with a red cape, no other superhero has comparable muscling ability like the last Avenger…Hulk! 
His rage filled smash jobs have left cities razed and enemies wasted across the galaxy. 
He can go from Banner to smasher in a head-splitting, foe-regretting second.   Although he's known for smashing and smashing, then smashing some more; it's in fact the Hulk Buster effect that grabs my attention.
With their ability to upset the industry with performance monitoring capabilities social media managers will lose their excuse to wreak havoc with poor social practices that leave catastrophic side effects.
It quickly becomes clear that Agorapulse is in the business of reversing Hulk Smashing side effects on your business' social media performances.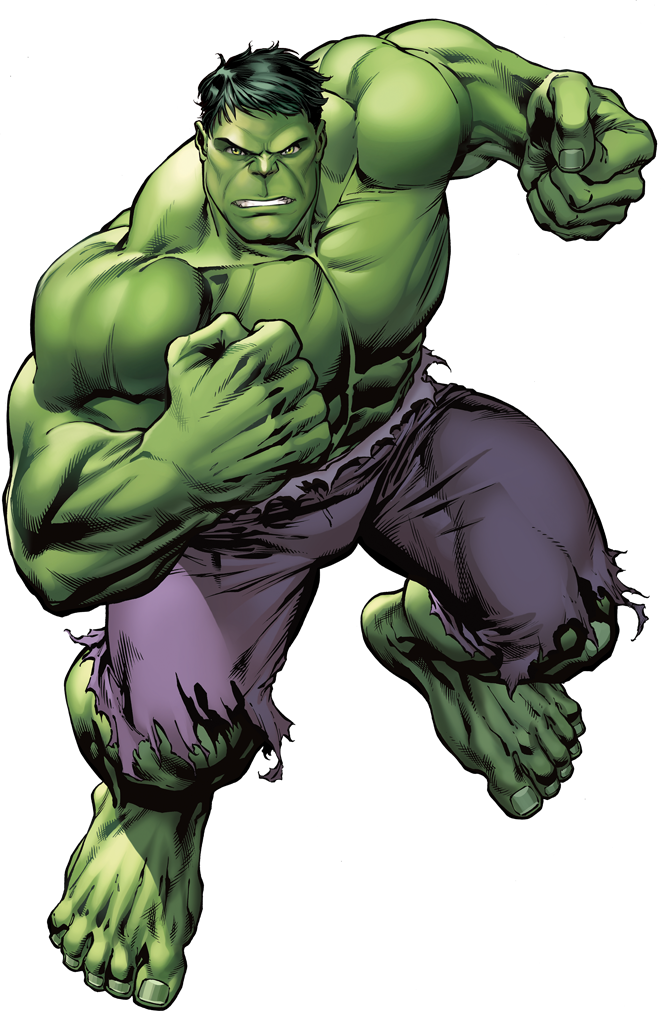 These are the most common blows that wreak havoc on a business's social presence.
Failing to understand your target audience. The point of any business is to solve a problem. Ask yourself; "do I know the problem my business solves?" You should be able to answer this question with precise accuracy. Not, "yes, I help woman in America enjoy the wedding planning process." But, "yes, I help female CEO's in Alabama determine how to close their PR Company's client gap, using social media within 2 weeks." When you don't precisely know who and why you are talking to a customer, each and every social attempt goes out void into the social void like where Thor was banished to.
Only half of all companies fully understand their target market. Do you? Learn how in not only talk to your target market, but also how to make content around their interests in the article: "How to Use Facebook Graph Search to Define your Target Market Persona."
Failing to make a baseline measurement. If you don't know where you started, how do you know how far you've come? The social media industry is already one shrouded in disbelief due to the fact that the over exaggeration of vanity metrics isn't showing any resemblance of an ROI. But if you know you where you started and where you went, with specific social marketing steps, it becomes easier to show the impacts social is having on the company's bottom line.
Getting started and need to determine your baseline? Learn more about it in the article:  "Why a baseline is essential to accurate Marketing attribution" as presented by Marketing Land Then learn the 6 steps to determine your Social Media strategic impact on ROI.
Too many social networks, not enough content. Who says you have to be all things to all people? Even the avengers know, it takes a team to complete a large task with high quality. And trying to fill 4+ social profiles with high quality content is: a Large Task! The answer to this is not to create and post the same content across all platforms. If you are doing that, please stop immediately. Then conduct research on which platforms your customers are on and then find valuable ways to communicate to them; without selling! If you product is what they need, they will buy it. But they aren't social media to purchase things so they can't feel as if that is your intention.
Ignoring Interactions. This one is easy. Interact with each person that interacts with your brand. Then take it a step further and get to know each person who interacts with your brand, a bit better. Do this every day, for a year and then I dare you to tell me that social media does not affect your bottom line.The results are monumental and have proven over again in the book "Thank You Economy" by New York Times best selling entreprenurial author, Gary Vaynerchuk.
Moving forward without a plan. "A goal without a plan is just a wish," and building a business that operates effectively online takes more than wishful thinking. Start with a plan, and know the proper tools to use to save the world, or your business, both are equally important. If you not quite sure where to start, my FREE Web Analysis will give you the insights to put your plan back on its intended course.
With a report card like this, it's easy to see why Agroapulse just CAN'T be ignored and deserves to take their rightful place as a reputable Avenger.
They have proven to possess some of the most honorable Avenger qualities and more. Welcome to the team Agorapulse!
This leads me to say with all enthusiasm….Avengers Assemble!