I am always interested in how other industries are not only using, but excelling in their social media marketing practices. In my search I ran across some rather engaging posts by the Kansas Cosmosphere and Space Center.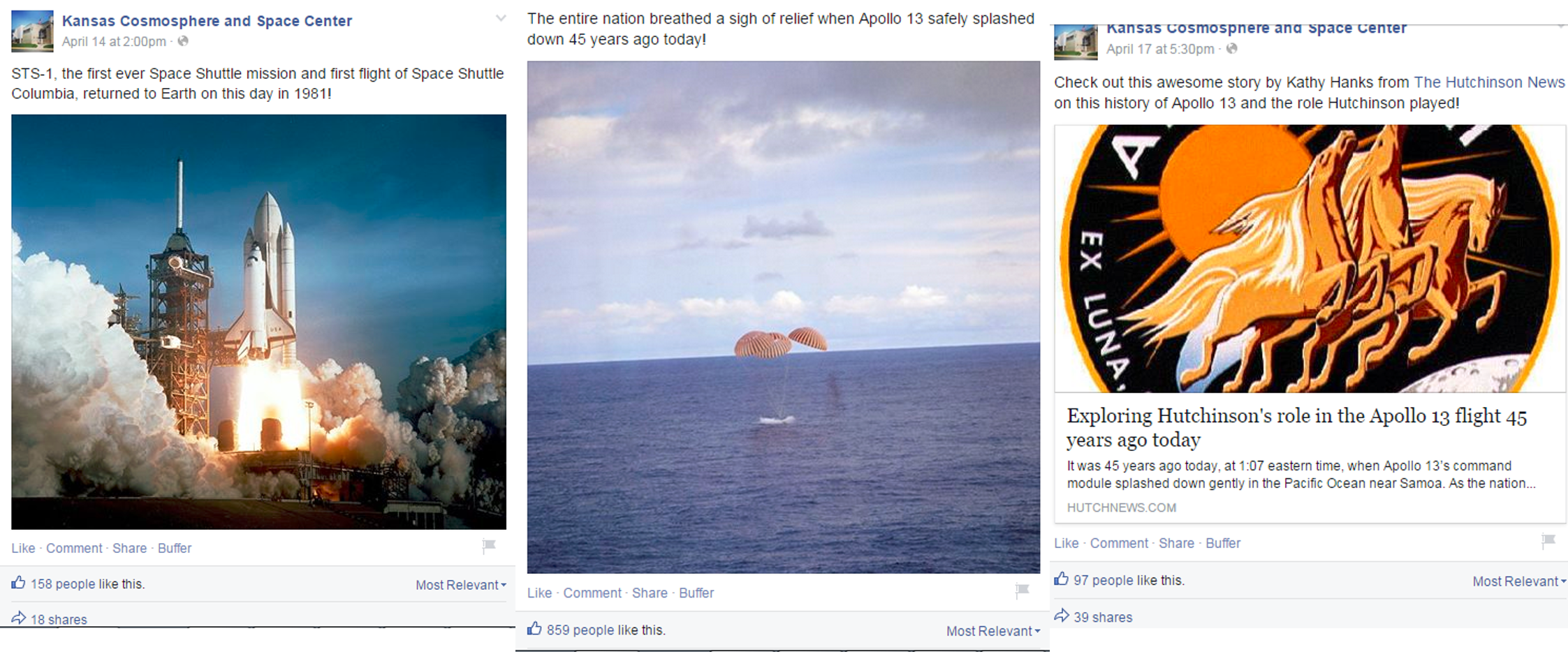 With National Astronomy Day around the corner their impressive efforts prompted me to learn more about how space explorations inspire their social media marketing efforts.
Since this annual event is heavily focused on providing an outlet of interaction between the general public and various astronomy enthusiasts, I thought I would use this chance to see how the organization incorporates their passion for space into social media marketing.
In this interview you'll meet Becky Christner(R) the Marketing and Public Relations Manager,  and Kelsey(L), the Executive Assistant and Membership Coordinator at the Kansas Cosmposhpere.
Join us as we take a look at how space and social media collide in some really creative ways!
1. Social Media Obstacles 
Holding a communities interest without being "Sale-sy"
2. Keep social media relevant. 
Find ways to link current events with your companies events.
3. Oh snap! Check out this out of the box idea!
Share the moment! iSnap creates a fun way to keep connect and grow your community.
4. Don't be a copycat!
Do what works for your community and company; not what works for everyone else.
After discussing a variety of topics surrounding the tactics used to engage the Cosmosphere's community, my  greatest takeaway is a Tweetable!
"Generate posts that educate and entertain by finding creative ways to point back to your organization, not just at it!."